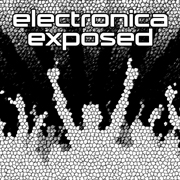 >> OVERVIEW
Electronica Exposed is a collective of music record labels dedicated to releasing innovative underground dance music. Since its inception in 2002, Electronica Exposed now operates 19 labels, both solely and in collaboration with third parties. Spanning the whole spectrum of dance music, the labels have released music in the following genres: acid techno, drum & bass, electro house, finrg, freeform, happy hardcore, hardcore, hard house, hard trance, house, old school, progressive house, trance and techno.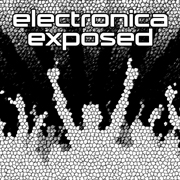 >> ELECTRONICA EXPOSED HISTORY
Electronica Exposed is an independent business based in Godalming in the south-east of the UK, which has been owned and operated solely by Richard Andrews since 2002. Through its 19 labels, Electronica Exposed has released 1102 compositions written by a multitude of well respected, international artists including Shanty, The Mexican, Gareth Emery, The Thrillseekers, AC Slater, Alex Calver, Calvertron, Traced, The Panacea, Lee UHF, Penguin Conspiracy, Epyx & Cyrez, Audiofreq, Orbit1, The Acolyte, Alek Száhala, Carbon Based, Twisted Freq, Invader, Ruffage, Lost Soul, Cube::Hard, Kevin Energy, Sharkey, Sy & Unknown, Billy "Daniel" Bunter, Defective Audio, Nik Denton and many others!
Electronica Exposed originally focussed on supplying vinyl products to third party distribution companies, which were then sold to retail outlets and web stores. In 2005, Electronica Exposed expanded into CD products and in response to shifting markets, started to self-distribute products and also sell products directly to customers through an inhouse web store, which shipped orders to the UK, USA, Australia, Canada, Japan, Finland, Sweden, Belguim, Germany and many other countries. In 2008, Electronica Exposed expanded further by supplying digital download products directly to third party digital download stores such as Beatport, Junodownload and Trackitdown. As of December 2014, Electronica Exposed has released 129 vinyl products, 66 CD products and 115 digital download products.
In addition to signing ready-to-release music from artists, Electronica Exposed has also worked closely with many artists and our mastering engineer to develop and improve compositions to make them releasable and ensure they met Electronica Exposed's rigorous quality control standards. Electronica Exposed has also licensed music to numerous international third party record labels such as Ministry Of Sound, Nukleuz, React, Resist Music and Masif Entertainment, often helping to develop appropriate contracts and license agreements.
Finally, Electronica Exposed has developed its daily business operations by building a bespoke accounting management system that provides numerous functions including automated artist statements, invoices and taxation reports. Electronica Exposed has also become a paperless business by creating a huge digital archive containing several thousand documents, as well as our audio products in numerous file formats.
Below are lists of Electronica Exposed's active and defunct labels.
Active CD & Digital Download Labels
-> Alias A.K.A. (Progressive House, Trance)
-> Electrocute (Progressive House, Electro House, Trance, House)
-> Electrode (Freeform)
-> Electromotive (Freeform, Hard Dance, Breaks)
-> Electronica Exposed (Various)
Defunct Vinyl Labels
-> Ascendant Heights (Trance, Hard House, House)
-> Club Concrete (Hard House)
-> Digital Beats (Freeform, Acid Techno, Hard Trance)
-> Digital Beatz (Freeform, Breakbeat Hardcore)
-> Dusk Till Dawn (Happy Hardcore)
-> Electrolysis (Hard Trance, Finrg, Hard House, Acid Techno, Hard Dance)
-> Electromagnetic (Breakbeat Hardcore)
-> Electronic (Freeform, Breakbeat Hardcore, Drum & Bass)
-> Electronic Bedlam (Happy Hardcore, Freeform)
-> Electronic Phusion (Freeform, Finrg, Drum & Bass)
-> Electroplates (Freeform, Finrg, Drum & Bass, Breakbeat Hardcore)
-> Hardcore Coalition (Happy Hardcore, Freeform)
-> Motion (Trance)
-> Slow Motion (Trance)